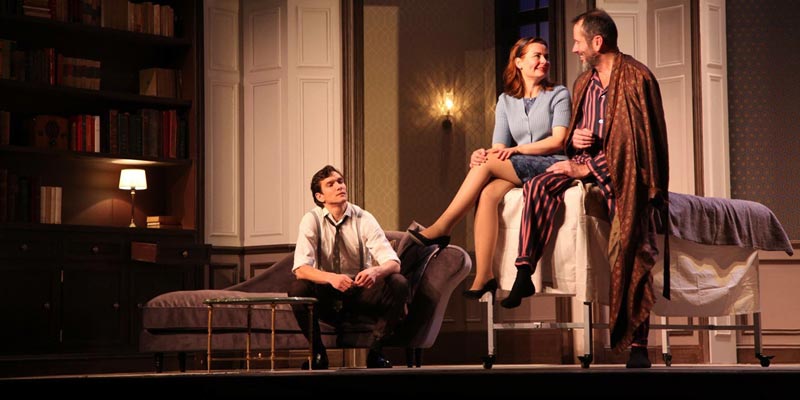 Play directed by Thierry Harcourt
New-York 1950.
A successful writer, Ronald Carmichaël, just lost his most reliable work partner on the day of his wedding.
How to replace him? A young woman shows herself. She is nearsighted, and a teacher. Her name is Penelope Craddock. She comes from outside the city and also writes. She writes actually quite well.
Ronald hires Penelope, in whom he sees talent. A ten-year collaboration then begins, during which they will live successes and failures. Penelope's fantasy, her neglected side and her straightforwardness will disrupt Ronald's peaceful universe…
Théâtre de la Tête d'Or (Lyon, France) & tour across France, Switzerland and Monaco
Artemis Diffusion – 2017